This is how search engine optimization (SEO) works
Many people think of Google as a digital library, open 24 hours a day and always free. But is that really the case? It's true that when you go to Google to conduct a search, you don't have to pay anything to search, but the fact that the platform is free is not the whole truth.
Thousands of companies compete daily to get your attention when you are out on Google and search, and to succeed with this, there is, among other things, the tool "Google Ads" where companies simply pay ads to appear as high up as possible.
In short, Google simply wants to make money, and companies are anything but impartial. It's a combination of whoever pays the most and has the best strategy, who also gets to appear at the top of the search bar.
In combination with this, Google also serves the role of informant and wants every user who conducts a search through their platform to be as happy and satisfied as possible. This in turn means that your website, through a strategic and well-executed work with SEO – search engine optimization, can succeed really well in collecting more search hits through organic distribution alone. But of course, you need to work for it!
In this article, we go through some basic steps to help you better understand how search engine optimization is structured and works.
This is how the order of the hit lists is determined
The order is determined by an advanced selection process consisting of a multitude of different algorithms. An algorithm is an instruction or rule on how to do something and Google uses thousands of different algorithms that constantly sort and analyze all the content on the web.
Exactly how these algorithms are structured and work is a major trade secret for Google. But in order for web developers to know how best to build a website to rank as high as possible, Google offers certain guidelines that together form a good foundation and prerequisite for ranking as high as possible in the search engine.
These guidelines can include everything from writing a clean and tidy code, to uploading the right file sizes and using the right headings, H1, H2, H3 etc. Don't worry, we will walk you through all of this.
Here's how the algorithm works in broad terms
In simple terms, Google's advanced algorithms can be divided into three different categories.
1. Technical guidelines
These guidelines focus on whether the website meets all the technical guidelines provided by Google. For example, the website needs to be built properly so that Google understands headlines, images and links. The code must be clean and not too heavy. It needs to be mobile-friendly and also be a secure site with SSL encryption and an SSL certificate.
2. Good and relevant content
Content is one of the most important parameters. The phrase "content is king" has probably never been more true than when it comes to creating SEO-friendly content for websites. These guidelines focus entirely on whether the content on the website is relevant and specific. After all, it is the content on the website that makes up the search results that a visitor encounters.
3. Others' recommendations (incoming links)
This category simply covers how the website is perceived by the rest of the web. You could say that it works like in real life. If I think a movie is great, I will recommend it to others. A recommendation on the web is a form of healing. So when many people link to your website, it is the same as many people recommending it.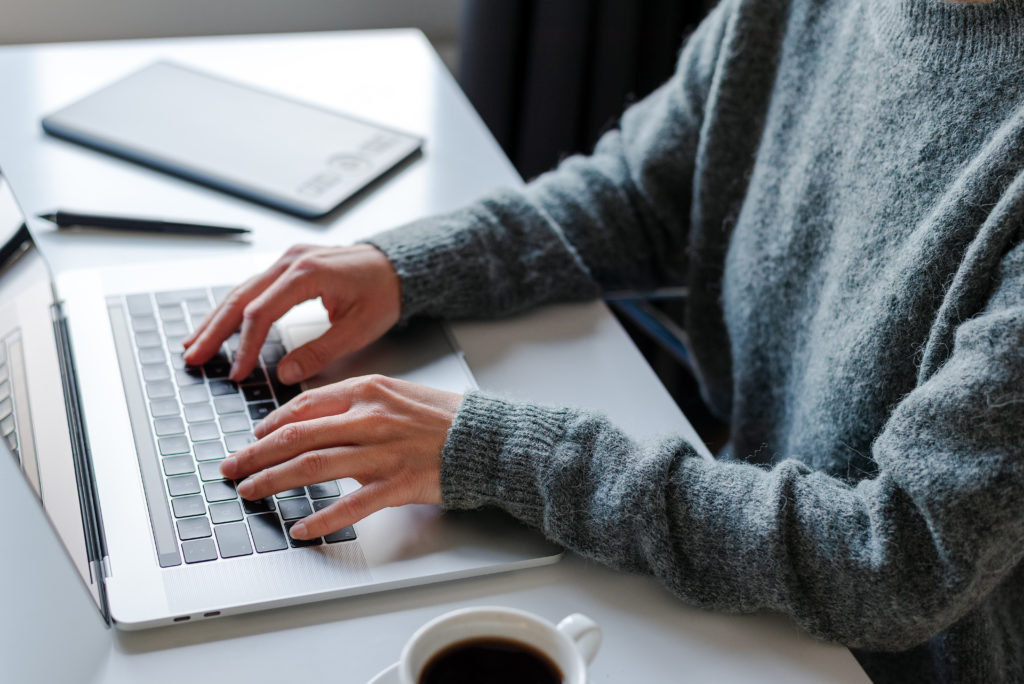 A deep dive, how to capture the interest of the algorithm
This is where it gets really interesting. In the rest of this article, we will go through how to meet the requirements and follow the guidelines in the above categories. Because it's the one who can deliver the best on all categories that will ultimately win the tug of war and take the top spots. Let's take the bull by the horns and go through them one by one.
The technical part of SEO
How do you ensure that your website meets the required technical guidelines? To begin with, there are a few simple things you can quickly start with to get a good overview of the technical quality of your website.
You should make sure that the website has so-called SSL encryption and an SSL certificate. SSL is an abbreviation of Secure Socket Layer and is a technology used to encrypt traffic between a website on a web server and a visitor from a web browser. If the website contains an SSL certificate, you can easily see by checking the address bar where the website's web address appears, if a padlock appears there, it means that the website is encrypted and secured.
Other factors include clean and tidy code and loading time. Websites are loaded entirely over the internet and this loading needs to be fast. Unlike programs and apps that are installed on your computer or phone, a website cannot be larger than a few megabytes. Google, Bing and other search engines have long used a website's loading time, and the perceived speed between clicks, as one of the markers to judge its ranking in the search results.
To get an indication of the status of your website, you can use the GTmetrix tool or Google's own PageSpeed Insight tool. These tools run tests on your website and these tests measure how well-built and fast a website is.
If you're interested in learning more about clean code and how to avoid filling your site with unnecessary code, we've written an article on Why we stopped using page builders like Elementor, Divi and Beaver Builder. There we explain the big difference between the code from page builders compared to code written directly by a web developer and how this in turn affects the SEO and ranking of your website.
Create relevant content
How the visitor behaves on your website is a crucial factor in how your website ranks. An algorithm that has become very important in measuring this is the "bounce rate", i.e. how quickly visitors choose to leave the site instead of staying for a longer period of time and browsing around the site before possibly returning to the search engine again.
The bounce rate becomes an indicator to Google of whether the content on your website is relevant to what the visitor was looking for. Google will give your website "a chance" to prove itself. If too many people click on your site from Google and then bounce back, your site will slowly start to lose rankings. If the opposite happens, i.e. the visitor stays on your site for a long time, it will instead start to climb in ranking.
Therefore, focus on creating content that real people actually want to read and benefit from. If you don't do that, none of the other things matter.
Be specific, one keyword or search phrase per page
Google doesn't actually assess your website as a whole and they make an individual assessment for each page on the site. In order to convince Google that one of your pages is relevant to a search someone has made, the topic you are addressing on the page needs to have a laser focus.
Let's say someone searches for "tomatoes" on Google. Your competitor has a whole page that only deals with everything that has to do with tomatoes, while you have a page that talks about vegetables in general where tomatoes are only mentioned in passing. In this situation, your competitor will attract Google's attention because their page is perceived as more relevant.
In order to create good content that is optimized according to Google's guidelines, you first need to decide what your page should be about, then you can choose one, maximum two, keywords or a search phrase per page. Try to be as specific as possible. Instead of writing generally about "Digital Marketing", you can specify the type of service you offer: is it "Google Ads", "Social Media Ads" or "SEO"? The more specific your text is, the more specific information you provide to Google, increasing your chances of ranking higher.
Be sure to make sure your keyword(s) are also matched in the headings, body text and titles of the page and include meta description and alt text for all your images. Again, the keyword or keywords should be included. Once you've done all this, you're well on your way to starting to optimize your website.
To provide a deeper understanding of how to best use keywords to optimize your content and create SEO-friendly content for the web, we've put together a Guide to Keyword Optimization that drives traffic.
Getting links to the website
Let's say we have two websites that both meet all the technical guidelines and also have good and relevant content, which website should be at the top of the hit list?
In real life, other people's perceptions and recommendations of you and your business matter a lot. On the web, it works surprisingly the same way. In real life this is usually done by word of mouth, and on the web this is done by links to your website, a so-called "link".
In simple terms, each link is worth one point, and the website with the most links has the most points and therefore the highest ranking. However, it is a little more complicated than that. Google also assesses the quality of the link by considering how much authority the person linking to you has in the subject. If a website that already has a high ranking in a specific topic links to you, it means a lot more than a link from e.g. Eniro or Hitta.se.
There are different approaches to link building, some good and some not so good. Here are some great tips on how to get more links.
Guest articles: One of the oldest tactics for attracting links is to write guest articles on websites relevant to your field. The key is to identify good publications that are related to your industry and that your potential customers read. Partly because it is easier to get the opportunity to write something, but also because it is better to get links from sites in the same or related industries.
Panel discussions, podcasts, etc: Depending on your industry, in some cases it may be easier and more relevant to focus on participating in podcasts or expert panels instead of writing long articles. Such participation often also results in a link to your website.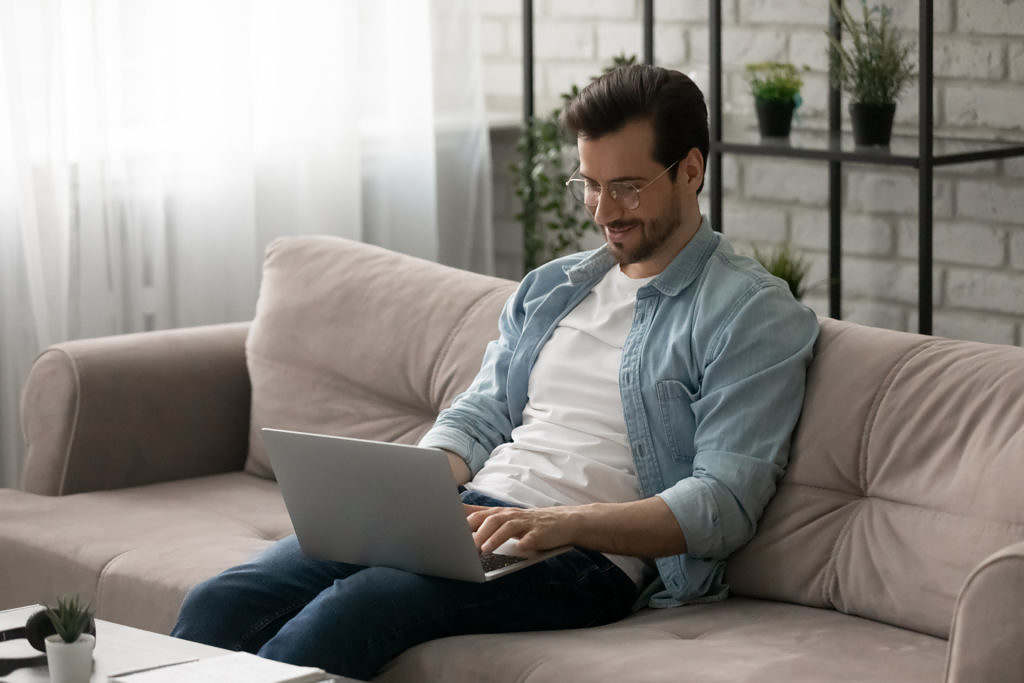 Getting started – 3 basics for successful search engine optimization
There are lots of things to explore and take into account to create a really good and well-oiled search engine optimization strategy. Here are three basic steps to start with:
Ensure the technical conditions. Start by, first and foremost, making sure that the website is reasonably technically correct.
On-site optimization: Create good content and let each keyword or search phrase have its own page. Consider starting a blog, a news page or a wiki.
Get links: Ask others to link to your site. This is best done by also creating content that gives your visitors a reason to stay on your site for a while.
Last but not least…
What's important to keep in mind about all this is that these crucial algorithms are constantly changing and being fine-tuned. Some of the smartest minds in the world work at Google to develop and improve the search engine on a daily basis. Working with search engine optimization, and strategies for search engine optimization, is thus not a static effort but rather requires a solid and dynamic work, which is constantly evaluated and improved as the web evolves.
/ Sahra Hurtig, Digital Marketing